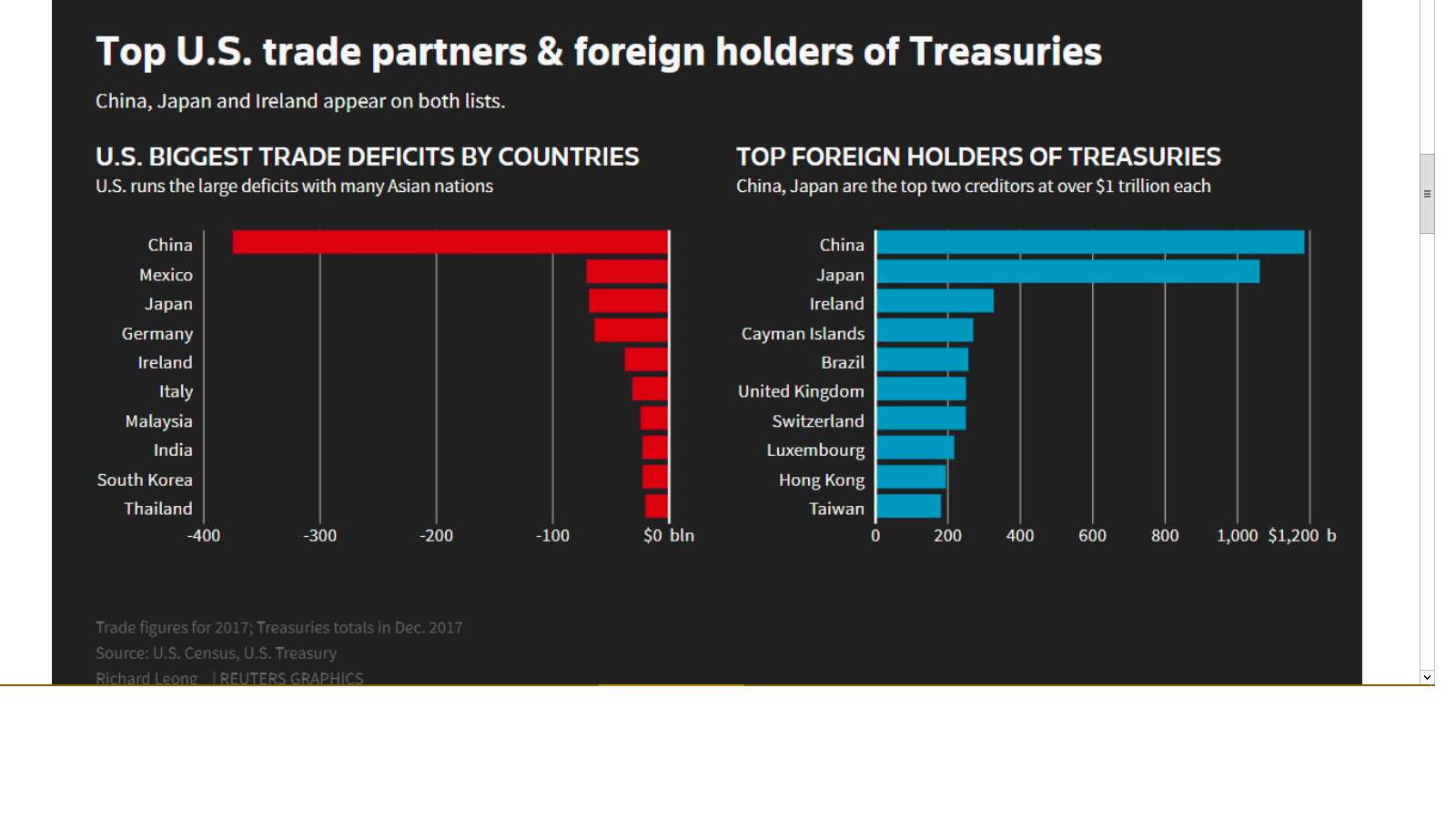 Headline:
Chinese Holdings Of U.S. Debt Dwarf The Trade Deficit Between The Two Countries.
To Be Exact = 3.25x The China/U.S. Trade Imbalance.
*************************************************
Trade War…Yeah Sure.
The Trade Data Would Be Completely Flipped If Sovereign Debt Holdings Were Included In The Calculation…Which They Are Not.
Furthermore…Where Would U.S. Interest Rates Be Without The Largest Buyer/Holder Of U.S. Debt?
Of Course…A Lot Higher…Translating Into Incrementally Lower U.S. GDP.

So It Seems…Chinese Holdings Of U.S. Treasuries = Ultimate "Trump" Card In This High Stakes Economic Game.

Contact The Author: Dominate@GlobalSlant.com