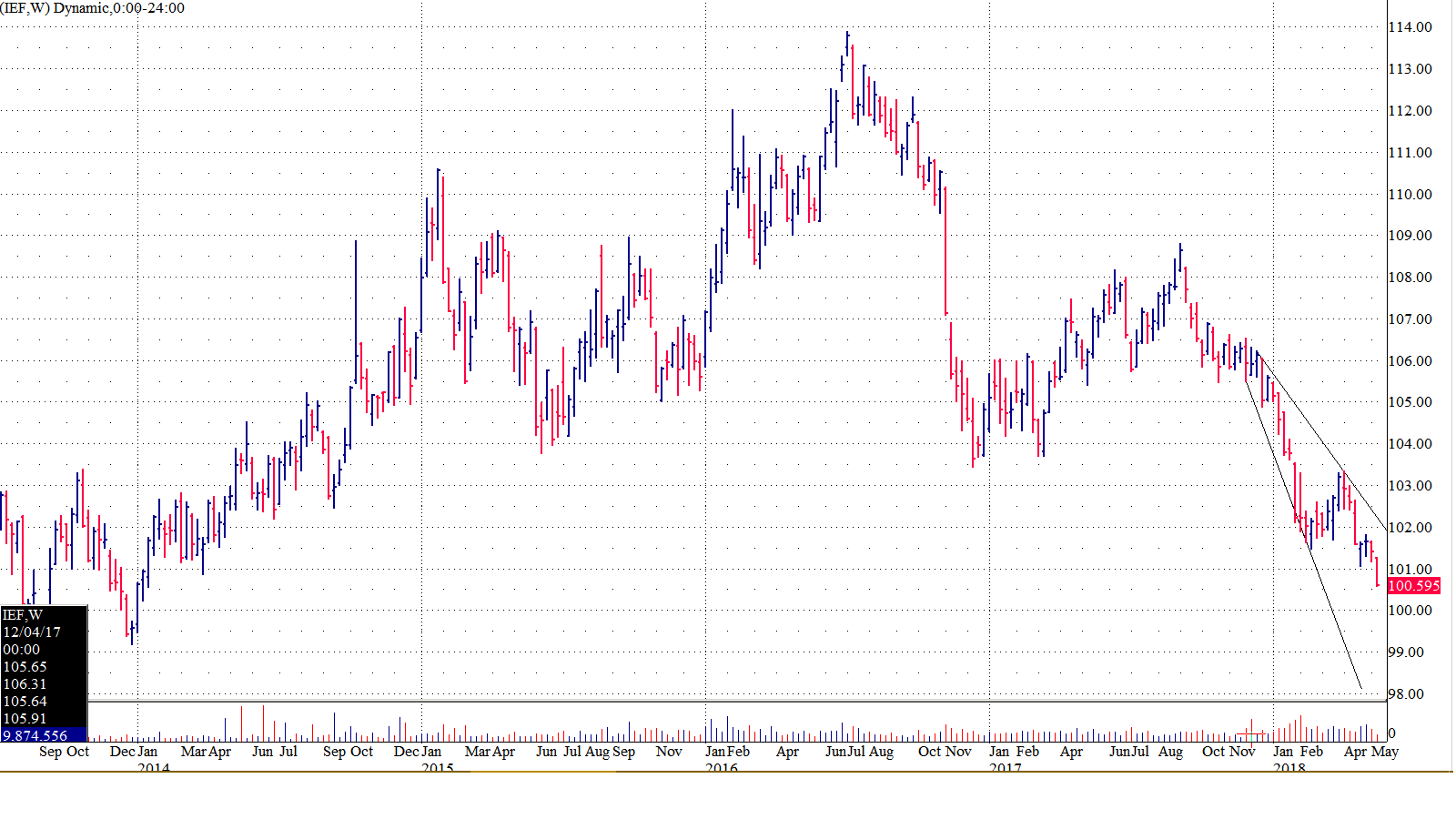 Headline:
Chart + Fundamentals = Indicating Even Lower Prices + Higher Yields
**********************************************
As The Dollar Continues To Launch + U.S. Economic Activity Firms…Treasury Prices Are Sagging As Yields Leap.
That The Fed Is Now At/Beyond Its Own Inflation Targets…Their Narrative Naturally Changes i.e. higher inflation can be tolerated for a period of time…not seen as a sustainable trend…etc.
But Maybe The Federal Reserve Governors Are Mistaken?
And Yields Continue To Move "Up & To The Right"…Finally Stoking Inflation Well Beyond The Fed's 2% Target = A Central Banker Nightmare As QE = Effectively Neutered.
The Negative Economic Impacts On An Especially Levered Private + Public U.S. Economy…Are Extremely Acute…Maybe Even More So For Emerging Markets As The Dollar Continues To Be Very Well "Bid."
Until Now, Since 10 Year Yields Bottomed In Early July 2016, An Essentially Doubling Of 7-10 Year Treasuries = 27.83% Gain In The S&P 500.
This Time However…Equity Markets Ought To React Differently…As Employment Is Tight And Inflation Seems Primed [i.e. Oil] To Finally Accelerate…Beyond The Fed's 2% +/- Comfort Zone.

Contact The Author: Dominate@GlobalSlant.com