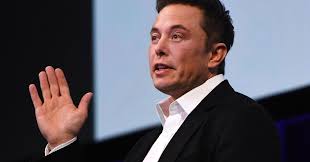 Headlines:
Musk's Bold Privatization Proposition For Tesla.
Who Knows What To Believe From Tesla/SpaceX CEO?
********************************
BRILLIANT, RISK-TAKING ENTREPRENEUR LIKE HOWARD HUGHES = ABSOLUTELY.
PATHOLOGICAL LIAR LIKE DISGRACED THERANOS CEO ELIZABETH HOLMES = MAYBE.
********************************
Only Time Will Tell If This Privatization Actually Occurs…But A Lot Does NOT Smell Right In This Enormously Complex $70B+ Proposal…Somehow Funded By Pure Equity At $420/Share.
The Deal Also Includes The Assumption Of A Boatload Of Covenant Stressed Debt…Some Of Which Is Convertible Into Equity At A Price Of $359 /share.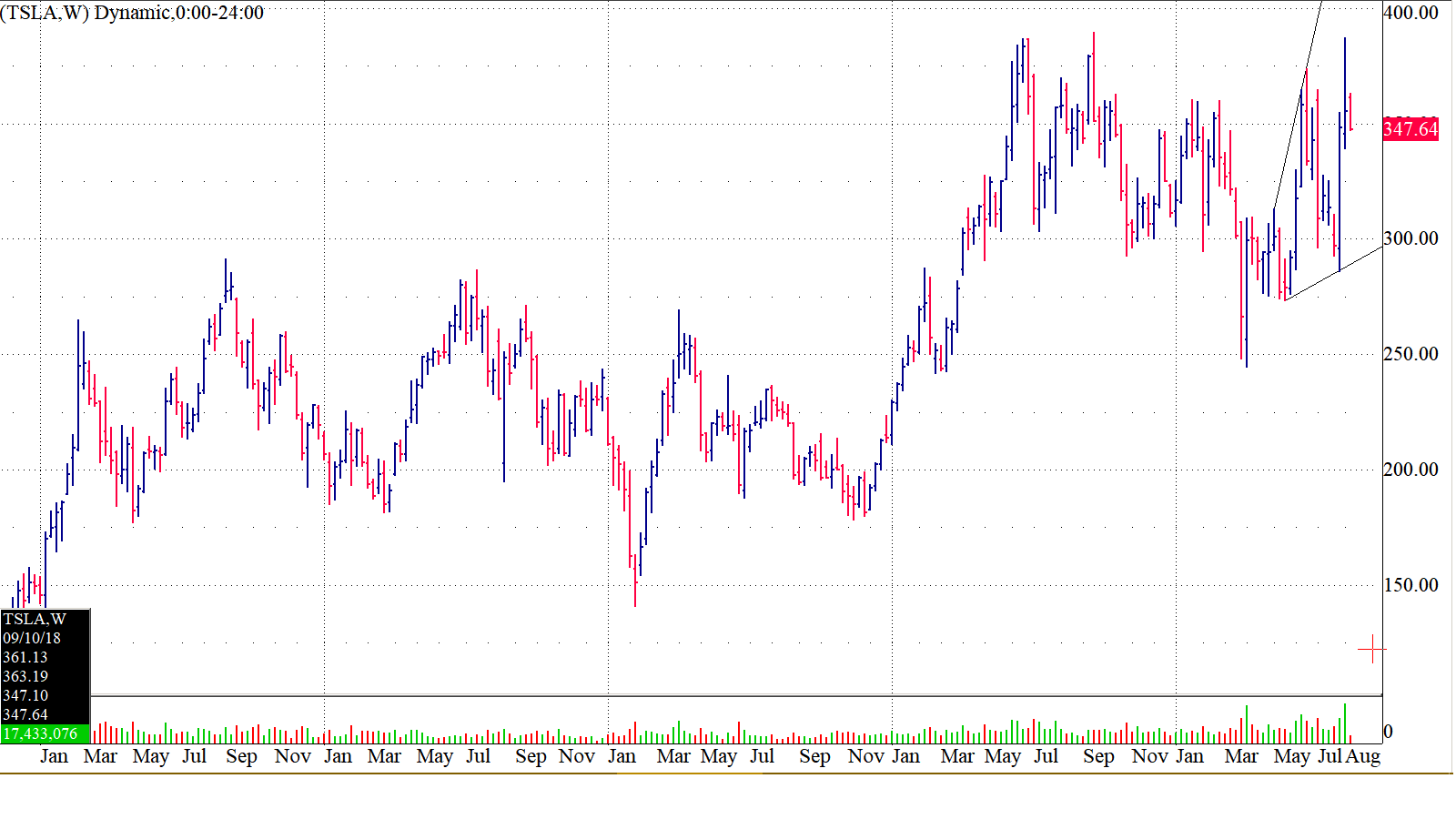 For Example…
1. Where Is The SEC Mandated 8K To Disclose This "Material" Buyout  Event…Considering CEO Musk's "Funding Secured" Tweet?
Today's 12 Day Tardy 8K Filing From Tesla Merely Addresses The Board Of Directors Response To Their CEO's Tweeted Comments And Includes The Following Critical Excerpt…"The special committee has not yet received a formal proposal from Mr. Musk."
And Then…Why Not A Formal Proposal…If Funding Was Indeed "Secured"…As Tweeted By Company CEO Musk?
The Real Answer As To Why A Formal Proposal Had Not Been Received By The Board Of Directors = Funding For The Transaction Was NOT "Secured."  So It Seems…CEO Musk Lied.
He's Already Tried To Wiggle Out Of That Comment But The SEC Won't Like His Misleading Language.  He'll Be Held Accountable For That Statement And Be Appropriately Punished.
And The Reason The Funding Was NOT "Secured" Is…
2. Who Is Going To Equity Finance The Massive Buyout Of A Free Cash Flow Shredding Machine With Junk Rated Debt…That Also Relies On Soon To Expire Government Subsidies To Drive Sales?
********************************
An Odd Problem That Plays To Musk's Advantage In This Dramatic Story = Short Sellers Are Frothing At The Mouth As Musk's Inaccurate "Funding Secured" Comments Simply Reinforce His Historically Erratic And Unpredictable Behavior…Not Typically Associated With High Profile CEO's.
Musk Has Already Over-Promised And Under-Delivered On A Slew Of Financial And Production Targets…For Some Time…And That Only Emboldens A Short Seller's Dreary View Of The Company's Precarious Capital Structure.
Perhaps Then…The Bear Story May Just Be Too Financially + Quantitatively Obvious?
And…Paradoxically…Has Likely Contributed To TSLA's Meteoric Stock Price Rise Since The IPO In June 2010…As Shorts Have Been Serially  "Squeezed."
If They Are Proven Incorrect…Or Are Just "Early" Once Again…There Still Is A Lot Of Latent Buying Interest With A Steep Carrying Cost ….And If Forced To "Cover"Their Short Sales…Could Fuel The Stock Price Much Higher Despite TSLA's Fragile Financial Position.

No Matter The Ultimate Outcome…It Is Clear That Musk Will Definitely Attempt To Exert As Much Pain As Possible On His Many Doubters… Whom He Has Frequently Castigated.

********************************
But Would He Actually Contort The Truth To Accomplish This Particular Objective?
It Seems He Already Has.
And Would He Knowingly Violate SEC Disclosure Laws To Intentionally Manipulate TSLA's Share Price To…At Least Temporarily…Punish The Short Sellers? 
Definitely Plausible.
Or…As Many Short Sellers Believe…Did He Just Fabricate The Entire Buyout Story In Order To Financially Penalize His Resistance And To Trigger The Conversion Of Costly Debt Into Essentially Cost-less Equity?
I Hope Not…But It Is An Unfortunate Possibility.
Contact The Author: Dominate@GlobalSlant.com