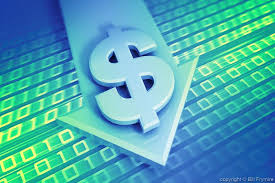 Headline:
Trump Press Conference = DISASTER
***************************************
I just watched the Trump press conference…if you can call it that. What a waste of time. More outrageous + baseless accusations [i.e. U.S. Intelligence Agencies similar to Nazi Germany] as well as awkward, self congratulatory theater [i.e. Rockefeller comparison].
And the ridiculously "staged" [with stacks of props] presentation regarding the separation his of business "interests"…so Trump-esque…as Quantity Always "Trump's" Quality.
Trump = A Obvious Charlatan.
***************************************
THE ONLY ECONOMIC TAKEAWAY = LOWER US DOLLAR…as Trump's obtusely minded [protectionist], bullish dollar policies will likely be overwhelmed by his serially embarrassing persona…reducing the well earned luster of the world's reserve currency…which needs to be lower anyway…to spur global economic growth.